Who we are
Foreign-brides.net is responsible for analyzing niche but highly popular online dating platforms and providing marketing assistance for such websites. Our goal is to provide customers with relevant and useful information regardless of the best places to seek online communication. In our reviews, we try to present up-to-date information about platforms for online dating so that people could make well-informed choices based on our reviews.
We aim to choose the most prominent and influential platforms for online dating, which is why our team  looks for the most popular dating sites to create reviews about.
Meet our team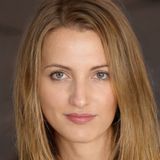 Marina Egerton
Content Writer
Marina Egerton is one of the most experienced professionals in the dating industry. She takes part in national conferences and has publications in the top media on psychology, relationships, and self-presentation. Marina creates helpful content that teaches men the tools, opportunities, and other features of international dating.
View
Marina Egerton received her education in psychology. She has dedicated 4 years of counseling to men and women of different nationalities and has experience in family counseling. Marina mainly uses the cognitive-behavioral approach because it is a proven method. Issues with which she worked include self-confidence, psychological closeness, overcoming conflicts in romantic relationships, and overcoming intercultural differences in a couple.
Marina worked for two years in Russia as a psychological consultant. She has trained professionals to work with women who have experienced difficult, abusive family situations. Marina Egerton has lived in Argentina for three years, advising clients online worldwide. Clients described their experience of solving their issues with Marina's help as safe, empathic, and as effective as possible.
Living in different countries helps Marina understand local women's specifics and broadcast her experience through helpful content. Also, she has publications in the best Internet and print media on dating, self-presentation, and building successful communication. In 2021 alone, her articles were read by 5 million people. 
On average, Marina takes part in 2-3 national conferences on the psychology of relationships annually as a speaker. The listeners note the expertise combined with the artistic delivery manners. Marina is also regularly invited to participate in video broadcasts by famous bloggers on YouTube. 
She considers her primary mission to gently and professionally remove any barriers in relationships so that people from all over the world can find a mate.
Marina loves to spend time with her husband and children on weekends, attends classical music concerts, and prepares French cuisine.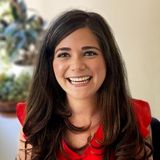 Logan Ury is the director of relationship science at the dating app Hinge. In this role, Logan leads a research group that helps people find love. With a command, she investigates the behaviors and attitudes of successful daters. Logan has publications in The New York Times, The Atlantic, GQ, and Glamour.-
View
Logan Ury graduated from Harvard with a major in Psychology, Women, Gender and Sexuality Research.
Immediately after Harvard, Logan went to work at Google. She started as an account manager, then worked as a product marketer. 4 years after joining the company, she led Google's behavioral economics unit, advising on marketing and product design strategy. 
After a year in the User Experience (UX) Researcher position at Airbnb, Logan began to work as a dating and relationship coach. 
She promotes the idea of relationship contracts—in which couples discuss and record what their relationship will consist of, based on their values and outlook on life.
Excellent education and an active life position help Logan achieve the most ambitious goals. Currently, Logan works as the Director of Relationship Science at the dating app Hinge, leading a research team dedicated to helping people find love. Her investigations are helping to improve the app and search more efficiently.
Logan also periodically works as a coach in live group classes and a VIP coaching format. In her work, Logan draws on science and research, as well as the powerful and fundamental education she received at Harvard. In his consultations, Logan Ury finds the reasons that prevent the creation of a healthy relationship and offers a step-by-step plan of action. Logan consults dating and relationship issues for people looking for love or having difficulty making an important decision. Logan also helps get rid of bad habits and maintain and strengthen existing relationships. 
Logan's works have appeared in The New York Times, The Atlantic, TIME. The Washington Post, GQ, Glamour, Vice, HBO, and the BBC. She was a featured speaker at SXSW 2021. Among their texts are a deep and sensitive essay about her fiancé's cancer that only strengthened their relationship; she also writes priceless and practical articles.
Logan has written How Not to Die Alone, which gives you a step-by-step guide on creating the relationship of your dreams. The book received good reviews and has a 4.1 rating on Goodreads. Readers note truly helpful and discreet advice. 
On his Instagram, Logan Ury posts note about relationships and records short video responses to questions from readers. All of Logan's answers are beautifully designed, well structured, and contain as much practical information as possible. She is also active on Twitter and sometimes participates in podcasts, sharing her advice with thousands of singles and people in relationships.
In 2021, Logan Ury was included in the Women In Dating Powerbook from Global Dating Insights — "celebrating the twenty most inspirational and influential women in the dating industry." You can find more information about her achievements in the LinkedIn profile.
If you need advice on dating, you can write to us: we will contact Logan Ury and get the information you need within the shortest time.
Source of our profits
You can find dozens of reviews on our sites for free – you do not need to pay for reading or accessing any information. You do not need to sign up on our site to get access to the information we post. No reviews require additional subscriptions or payments.
We work closely with brands that we review, and this is the main source of our profits. We receive monetary compensation for member registered on the site who used links in the reviews created.
Undoubtedly, since we cooperate with online dating brands, the selection and order in which the services are presented may be influenced. Since sites that we review compensate for our work, it is in our interest to rate such platforms as high as it is possible. Indeed, websites that we cooperate with are viewed favorably by our dating team. Nevertheless, it is essential to state that we do not base our reviews merely on the fact that some company has paid us. Our scores, ratings, and conclusion are based on impartial examination of every single product and service available on the site. Therefore, even if a site has some flaws, you can be sure that you are going to read about them.
The process of making reviews
Our team consists of numerous professionals in the industry of online dating. Their goal is to implement their experience and knowledge to review websites and create detailed and interesting guides about online communication. Our writers present their reviews separately from our marketing team.
There are many elements that should be included in a review. Since most sites have similar structures and services, one may see that most reviews about dating sites are pretty similar. It allows our team of writers to compare different dating sites easily and quickly.
Writing reviews is only one part of our team's duty. Before creating a guide, a writer has to examine the site and spend at least a couple of days learning about its products, finding some flaws, and figuring out whether the site is user-friendly or not. The overall and individual cost of services, the website's design, the effectiveness of customer support members, as well as efficiency and diversity of tools and features are also considered while preparing the reviews. After the article is ready, it is passed to a team of editors who make sure that there are no errors.
Even though our writers are experienced professionals, they are people who may miss some information. Sometimes, dating sites can implement a new feature that is not included in the review. In such a case, our goal is to update our guide as quickly as possible. We try to keep our content relevant and correct. Our readers and companies with which we cooperate can contact us and ask to change information or provide useful feedback.
How we rate dating sites
Each site receives a score in several categories. It is a very simple but effective system that allows one to see the strongest and weakest aspects of a dating platform. Our reviews include the site's popularity, users' engagement, reputation, and how the site feels and looks.
Popularity of the site can be easily accessed by reviewing the number of people registered. If a dating website has a few thousand active members online, it means that a site is popular. However, we also use third-party websites to learn about platforms. For example, Trustpilot can help our writers to get analytical data.
Design and experience from using the site are also essential criteria. Due to the fact that our writers have reviewed dozens of sites, they know what elements of design and layout should be used to make a site more accessible. While design can be a subjective matter, our team knows what a site should look like to be both functional and stylish.
Engagement allows us to understand the active base of users on this site. Such information can be found only on the analytical platforms like Similarweb. This data is quite complex but allows us and potential members to see whether the site is active enough or not.
Lastly, it is vital to say that reputation score includes information that we collect from other users. Platforms such as Trustpilot or Sitejabber include dozens or hundreds of real-life reviews that can be used to understand what kind of reputation the site has among actual users.